UPDATE: This post was for 2016.
Click here for 2017 FD Information
The Utah Valley Amateur Radio Club, K7UVA, will be participating in Field Day (June 25 to 26) as a club!
You may RSVP Here: https://www.facebook.com/events/983395188440992/
When:
Contest operating times will run from Noon Saturday to Noon Sunday our time.
We will begin setup at 9:00am Saturday.
Tear down will start at 12:30pm Sunday.
We are looking for volunteers to help with both the setup and take down. Please register as a volunteer here: http://goo.gl/forms/LXEKRx1Vu3xZmOe63 You will be contacted and told where you are needed the most.
Where:
While the UVARC Event is Free and Open to the public and all UVARC members… There IS an access fee to get into the Marina. The Marina will be charging everyone this access fee. This covers the maintenance of the site and the facilities.
When you enter to pay, please mention that you are with the UVARC group.
The Marina Access fees are:
$5 / car / day
$2 / person / day (walk in)
$10 / camping / per night
Here is the map to the Marina and the setup we are planning on:
(click this link if the map does not load below http://tinyurl.com/UVARC2016)
Food:
Please plan on bringing your own supplies to cook and prepare your own food. We did not have the time this year to properly plan a potluck dinner on Saturday night.
Equipment:
Please feel free to bring your HF, VHF & UHF Equipment. You never know when you're going to need back up gear. We, however, ask that you do not transmit or operate on any of the HF frequencies at the UVARC QTH, to prevent damage from overloading the other radios. We are coordinating all of the stations so we don't step on each other.
Activities and Facilities:
There are restrooms (similar to what you would find at a campground) as well as a small general store. They have brought in several dump trucks worth of sand this Spring to build back up the small artificial beach for those that want to swim. There are also rentals for paddle boards and boats at the marina. Feel free to bring your fishing pole (and license) along with plenty of bug repellent. Once it hits sundown, the bugs will come out in mass.
Technical Details & Rules Summary:
Talk-in Frequency will be the 146.780 Repeater (100.0 Hz tone with a negative 600 kHz offset)
Sign up sheets in blocks of 30 minutes will be at each station

If you sign up, and are not there when the time rolls around, your spot will be given away.

We are class 3A with a GOTA Station
Region 7, ITU 6, CQ Zone 3
We will be using N3FJP Field Day Logging Software (requires Windows)
Cannot setup before 0000UTC Thursday
Operating Time is 24 hours starting 1800 UTC Saturday until 1800 UTC Sunday (Noon to Noon our time)
No using existing structures/buildings
Everything, including antennas, need to stay with in the 1000 foot diameter
Zero commercial power is allowed. Batteries, Solar Panels, and Generators only
3 Stations will use the Club call K7UVA
1 GOTA Station must use a different call. We will be using the 76'ers social group club call, K7GSL for the GOTA, compliments of Carl WE7OMG.
Exchange is 3A UT (What we tell them: "Three Alpha Uniform Tango")

Example of the full exchange "Please Copy Kilo 7 Uniform Victor Alpha, Exchange 3 Alpha Uniform Tango, QSL?"

If you participate with the club, you cannot call the club from the parking lot and qualify it for a QSO
Different Modes on the same band are considered "separate bands."

Example: We can work W1AW on both 40 meters CW and 40 meters SSB, and have it count as 2 QSOs.

No Cross Band Contacts
All stations MUST stay on different bands from each other

Example: If Station A is on 40 meters, and Station B is on 20 meters… Station B CANNOT QSY to 40 meters using the same mode.

No Repeater Contacts
Preparation Photos:
Here are a couple of photos of some of the preparation and testing of antennas and gear, in anticipation of Field Day!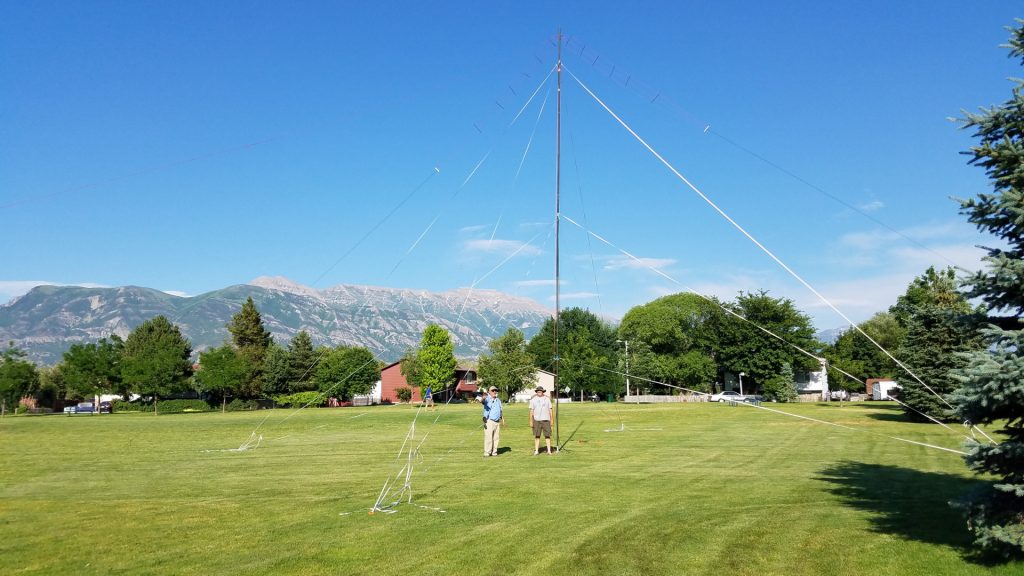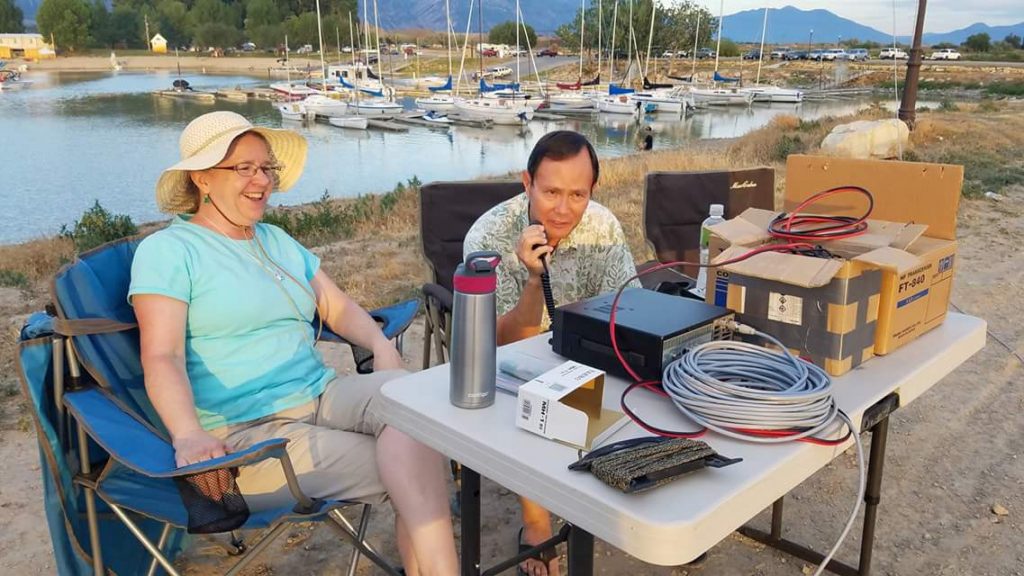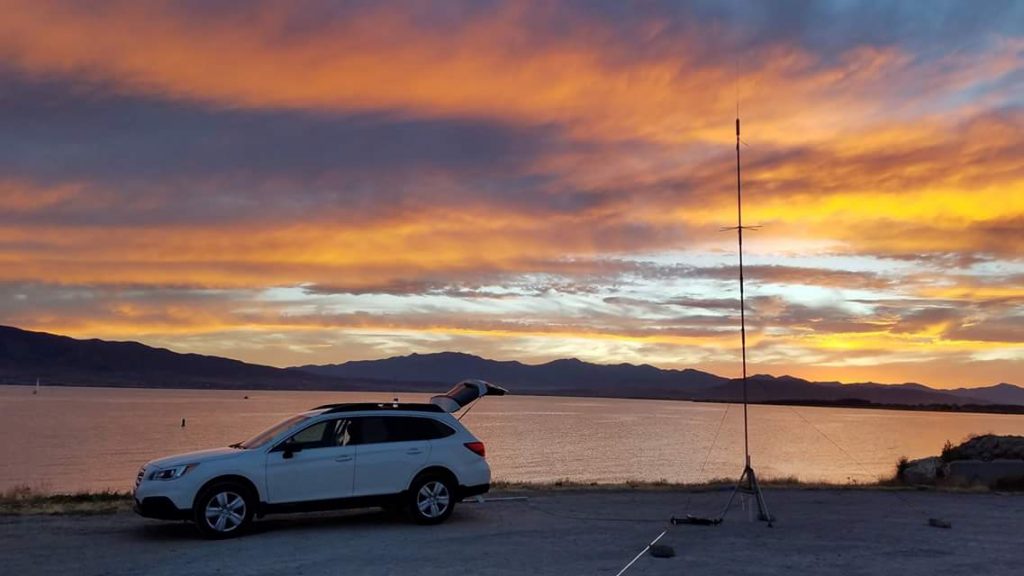 Media: 
Please see our Press Release here: UVARC2016FieldDayPressRelease [PDF 73KB]